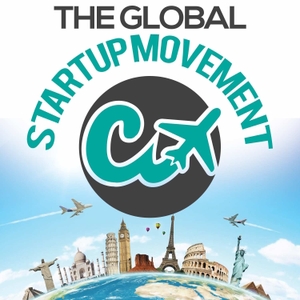 Ecosystem Arabia - Episode 4 of 6 - In the fourth episode of our 6 week community activation, host Andrew Berkowitz dives into the Israel and UAE economic normalization, what it means for the country's startup ecosystems, and how tech can be a force for connection between Israelis, Palestinians, Arabs, and Jews.
This community activation is an interactive digital gathering of the Middle East and North African startup ecosystems it consists of a 6 episode podcast mini-series and a 6 week live-streamed startup pitch competition, which will both culminate in an interactive virtual summit on February 16th.
Register for the virtual summit at https://hopin.com/events/ecosystem-arabia-virtual-summit (https://hopin.com/events/ecosystem-arabia-virtual-summit)
Interact with the podcast and pitch competition by registering your email https://www.ecosystemarabia.tv (https://www.ecosystemarabia.tv)
A special thanks to our presenting partner https://www.exim.gov/mena (The Export-Import Bank of the United States). As the global middle class grows and technology makes the world smaller, opportunities have never been greater for American businesses to reach customers beyond U.S. border. EXIM provides federal resources to access capital and mitigate foreign risk. And no business is too small. Let EXIM help you export fearlessly to the MENA region and beyond. Visit exim.gov/mena to learn more.