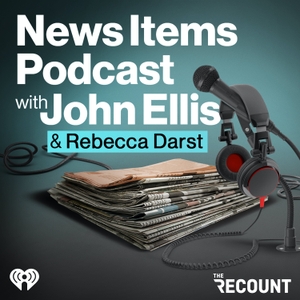 Here are the news items:
More than half of American healthcare workers said in a recent poll they felt "burned out," and 3 out of 10 are considering leaving their professions.
New research shows male dolphins recognize their "friends'" signature whistles.
A catastrophic second wave of COVID-19 is sweeping across India. 
The mega LBO (or leveraged buyout) might be making a comeback as the private equity world sits on a record $1.6 trillion in cash.
Mexico will likely legalize marijuana this year, and that could have major implications for marijuana policies in the US.
PLUS: Rebecca interviews Steen Jakobsen, the CIO of Saxo Bank and creator of its famous yearly "Outrageous Predictions," about inflation and inequality.
Learn more about your ad-choices at https://www.iheartpodcastnetwork.com