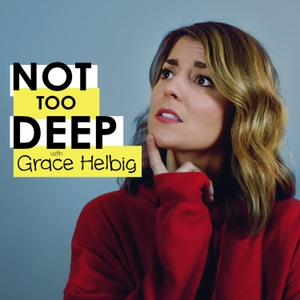 This week we have the future of YouTube - Steven Suptic. He breaks down the creative process of Sugar Pine 7, and the timeline of how they formed their collective. He also told us about his terrible car accident, proposing to his girlfriend in Iceland, and possibly living down the street from Aaron Rodgers.
- Follow Steven:
- Twitter - https://twitter.com/StevenSuptic
- Instagram - https://www.instagram.com/stevensuptic/
- Sugar Pine 7 - https://www.youtube.com/user/mlgHwnT
- "Clip" from this episode on Sugar Pine 7's Channel: https://youtu.be/G6dUxLxSrDo
- Check out our website! www.nottoodeep.com
- Subscribe to our new YouTube Channel! https://goo.gl/kLBnSu
- This episode is brought to you by our buddies at Squarespace and Third Love. Please support them for helping keeping the show free!
See omnystudio.com/policies/listener for privacy information.