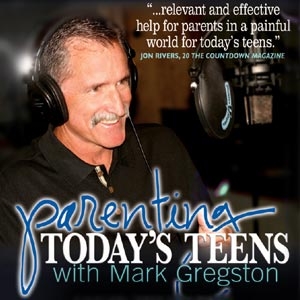 #2101
Picture this: Your teen comes home two hours past curfew. You've been worried sick. Then he calmly waltzes in like nothing happened. Something snaps … and you start yelling.
Hi, I'm Mark Gregston … with Parenting Today's Teens.
Hey, we've all done it. But when your teen breaks the rules, he desperately needs an adult who can respond … not react.
To respond is to remain calm and offer grace and support … while still seeking to correct the behavior. To react is to get angry and emotional … and lay on the judgment. Hey, knee-jerk reactions are counterproductive … and often sabotage what you truly want to achieve.
So the next time your teen crosses the line, here's an easy three-point game plan. Stop, think, act. That means stop your mouth, think about what needs to be done … and then, and only then, speak.