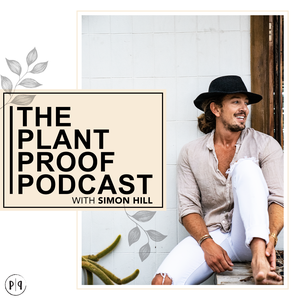 In Episode 75 I sit down with Dr Caldwell Esselsytn Jnr, or 'Essy', to chat about his journey in Medicine & the specifics of the findings from his clinical trials on preventing and reversing cardiovascular disease.
It was a great pleasure to join Essy at his home in Cleveland with his wife Ann - they welcomed me with open arms and a delicious lunch. I am very grateful that I was able to spend that time with them and even more grateful to have been able to record Essy's wisdom to share with you. Huge thanks to Ann - you are an absolute joy to be around and the food you prepared was incredible.
Within the episode we cover:
• Essy's life as a kid
• His involvement in the 1956 Melbourne Olympics
• His journey to Medicine
• Why he became interested in cardiovascular disease
• His clinical trials on patients with end stage cardiovascular disease
• What causes coronary artery disease
• How to prevent and reverse cardiovascular disease with nutrition
• The bigger picture and future of healthcare to move from a model fo disease management to disease prevention
• and much more
One of the absolute pioneers of Lifestyle Medicine - clear distractions, Essy is an absolute wealth of knowledge. If you know ANYONE with cardiovascular disease (a history of stroke, palpitations, arrhythmia's, heart attacks or angina) please share this episode with them.
Finally, if you have any comments or questions, Essy (@dresselsytn) and myself (@plant_proof) would love to hear from you. Please tag us on social media or leave a quick review on iTunes.
Simon Hill
Creator of Plantproof.com - your FREE resource for plant based nutrition information
If you want to receive FREE nutritional information to your inbox subscribe to the Plant Proof Newsletter
Book coming out 2020 with Penguin (all proceeds being donated to charity)