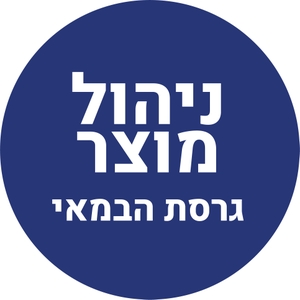 Explaining decisions (storytelling) and making decisions are inextricably connected, equally important and...not that different.
 
We sat for a coffee with Mike Mallin to discuss the art of storytelling in product management.
We started with storytelling but we touched many points of product management including communication, taking the right decisions and judging them, charisma, time management, mobilizing people, and enabling other people to make decisions.
 
Links;
Linkedin of Mike
 
This is an episode in English of a podcast that is usually in Hebrew.
 
רוצים לשמוע עוד פרקים. עשו לייק לעמוד הפודקאסט בפייסבוק ותדעו בדיוק מתי הם יוצאים.
 
רוצים להיות שותפים לדיונים ולשאול שאלות את המרואיינים.
הצטרפו לקבוצת הפייסבוק
עקבו אחרינו בטוויטר
 
אהבתם ורוצים לעזור לנו כך שגם אחרים יהנו. 
המליצו עלינו בפייסבוק ודרגו אותנו באפליקצית הפודקאסטים החביבה עליכם.