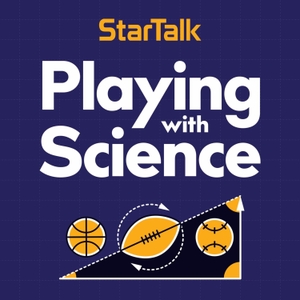 Grab your board, apply your sunscreen, and get ready to find the perfect wave – re-visit the science of big wave surfing featuring Chuck Nice, Gary O'Reilly, NASA oceanographer Bill Patzert and pro surfer and the first female Big Wave World Champion, Paige Alms.
Don't miss an episode of Playing with Science. Please subscribe to our channels on:
Apple Podcasts: https://itunes.apple.com/us/podcast/playing-with-science/id1198280360 
TuneIn: https://tunein.com/podcasts/Science-Podcasts/Playing-with-Science-p952100/ 
GooglePlay Music: https://play.google.com/music/listen?u=0#/ps/Iimke5bwpoh2nb25swchmw6kzjq 
SoundCloud: https://soundcloud.com/startalk_playing-with-science 
Stitcher: http://www.stitcher.com/podcast/startalk/playing-with-science 
NOTE: StarTalk All-Access subscribers can watch or listen to this entire episode commercial-free.
Photo Credit: Erik Aeder, courtesy of www.paigealms.com
See omnystudio.com/listener for privacy information.