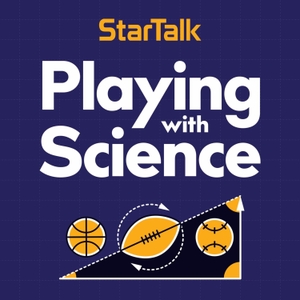 Hosts Gary O'Reilly and Chuck Nice dive into the deep end as we explore swimming science and Ultra Short Race Pace Training alongside some of the sport's insiders – Dr. John Mullen, Dr. Brent Rushall, and coach Peter Andrew. 
Don't miss an episode of Playing with Science. Please subscribe to our channels on:
Apple Podcasts: https://itunes.apple.com/us/podcast/playing-with-science/id1198280360 
TuneIn: tunein.com/playingwithscience 
GooglePlay Music: https://play.google.com/music/listen?u=0#/ps/Iimke5bwpoh2nb25swchmw6kzjq 
SoundCloud: https://soundcloud.com/startalk_playing-with-science 
Stitcher: http://www.stitcher.com/podcast/startalk/playing-with-science 
NOTE: StarTalk All-Access subscribers can watch or listen to this entire episode commercial-free here: https://www.startalkradio.net/all-access/swimming-science-and-usrpt/
Photo Credit: Ben Ratner.
See omnystudio.com/listener for privacy information.