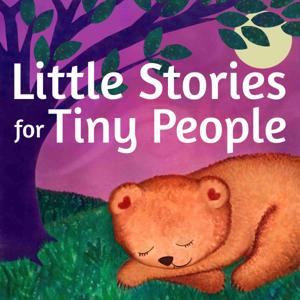 Tad and Fish is a sweet story about friendship that touches on the ways our brains can at times shield us from seeing what is happening right before our eyes. Enjoy!
If you LOVE this story, please share it with a friend (NOT a goose!). If you happen to have an Apple device, leave a review in Apple Podcasts!
If your tiny person wants to share a story they've written, please send photos or recordings of it to [email protected]. I LOVE to see their artwork, stories, and anything else they'd like to share.
BIG THANKS to the listeners who provided sound effects used in the story: NORA, BRIELLA, DIANA, SAGE, DREW, AMOS, LUKAS, TESSA, ZACH and LEO!
You can send me your very own sound effect! Just use the voice memo app on your phone, record your tiny people making a (recognizable) sound, and email it to [email protected]! You might just hear your sound in a future story.
Thank you to DERMOT and AMELIE for helping me with the reminder at the beginning of this episode!!!
Your child can help me too! Here are the lines:
Remember, there are no pictures. You'll have to imagine the pictures in your mind. You can imagine them however you want. OK, here we go!
My book is available NOW. Find it here: https://amzn.to/3DeLf6E Thank you so much to those who have supported my work by getting the book!
Sign up for my email list at www.littlestoriestinypeople.com!