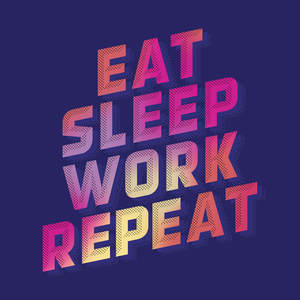 Talking teams - an interview with Pippa Grange - head of team & culture at the England football team
10.09.2019 - By Eat Sleep Work Repeat
Recorded at the Good Day at Work event in Manchester, hosted by Robertson Cooper.
During the last World Cup, as we gradually started believing in the prospects of a team whose members had surprised us with their humour, work-rate and calm demeanour there was a wonderful newspaper article that garnered lots of attention about the secrets of their transformation.
The piece introduced us to one of the people responsible for overhauling the mindset of the England squad. Previously players for the national team had always worn the heavy expectations upon them like a stiff and weighty leather overcoat. In the recent past those called up (like Raheem Sterling) have commented that the pressure created by fan aggression has stiffled players' ability to express themselves creatively.
The nation was collectively astonished to see a very different England mentality this time round. And, as The Guardian article showed, Dr Pippa Grange was one of the people responsible.
It was a great honour to interview Pippa at the Good Day at Work event in Manchester in September 2019. The event was fully sold out, such was the interest in the outstanding line up of speakers.
Pippa spoke of:
- the importance of cultural moments
- the very first thing she does to build a winning culture
- what it's like to be in that room before a huge game
- the realities of being a woman in the man's world of sport
- the single thing that is way more important than positivity
- how a big (stressful) adventure can lead to wellness
The conversation was outstanding. Pippa is outgoing from the FA as I write this – I can't wait to see what she does next.
 See acast.com/privacy for privacy and opt-out information.