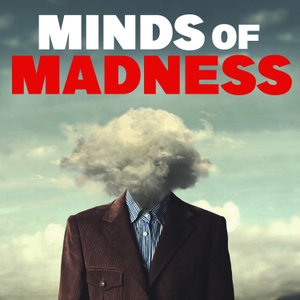 PART # 2 of 2 - Previously in Part 1 of the Tara Grant episode. You heard how Stephen and Tara Grant met and fell in love and were living what appeared to be the all American dream. That is, until Tara mysteriously vanished, and her husband took to the media, pleading for his wife's safe return.
Music Credits:
The Minds Of Madness Theme Music – Duncan Foster
All music is used under an Attribution License - https://creativecommons.org/licenses/
Music provided by George Cattapan - http://www.cattapanproductions.com/
The Funkoars – Feel The Madness
Used with Permission - http://goldenerarecords.com.au/ge/funkoars/
Research - Kait Morris
Writing - Mari Coleman
Special Thank You:
Steve Miller
https://www.amazon.com/Steve-Miller/e/B004JZE8LY
https://en.wikipedia.org/wiki/Steve_Miller_(author)
George Hunter
https://www.amazon.com/George-Hunter/e/B003VGN8PY/ref=sr_ntt_srch_lnk_1?qid=1544109964&sr=8-1
https://www.detroitnews.com/staff/27517/george-hunter/
Tim Pilleri host of Crawlspace and Missing Muara Murray
http://www.crawlspacepodcast.com/
http://www.mauramurraydoc.com/podcast/
Please check out this episodes sponsors and help support our podcast:
Quip - quip looks like a big-ticket tech gift with a stocking stuffer price, starting at just $25. And if you go to GETQUIP.com/MADNESS right now, you get your first refill pack for FREE with a quip electric toothbrush.
Featured Podcasts:
Crimesphere - https://shows.pippa.io/crimesphere
The Hidden Staircase - https://catalogueofterrors.com/
Looking for extra content?
If you would like to support the show and get some extra perks including extra content, including early release/ad-free episodes, 
Go to: https://www.patreon.com/MadnessPod
Social Media:
Website - https://mindsofmadnesspodcast.com/
Facebook - https://www.facebook.com/themindsofmadness/
Twitter - @MadnessPod
Instagram - https://www.instagram.com/themindsofmadness/
Don't forget to Subscribe, Like, Review, and Share. Please help listeners find this show more easily, by taking the time to review on iTunes. Thank you