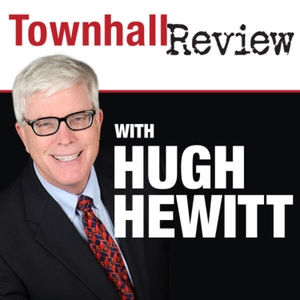 Townhall Review for February 13, 2021
Hugh Hewitt talks about the reopening of Chicago schools and the misleading media headlines.
Hugh Hewitt and Washington Examiner chief political correspondent Byron York talk about the second impeachment of former President Trump.
Mark Davis shares his email exchange with Dallas Mavericks owner Mark Cuban regarding his decision to not play the national anthem at Mavericks' games.
Hugh Hewitt talks with Texas Senator John Cornyn about the Democrat's aggressive agenda.
Dennis Prager talks with Victor Davis Hanson, of the Hoover Institution, about being shunned by even family members for supporting former President Trump.
Mike Gallagher talks about what happened when a Trump supporter did a favor for a Los Angeles Times writer.
Charlie Kirk looks at the $1.9 trillion so-called rescue package that goes well beyond the quick cash to hurting Americans.
See omnystudio.com/listener for privacy information.