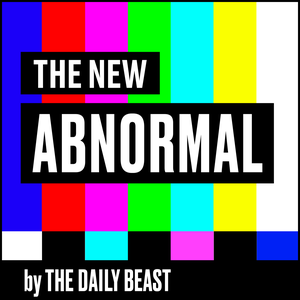 TEASER: Will Rudy Giuliani Actually Be Held Accountable for His Alleged Criming?
04.29.2021 - By The New Abnormal
Feds raided Rudy Giuliani's New York City apartment on Wednesday in regards to his dealings in Ukraine, but the question many folks have, including The New Abnormal listeners, is whether he will actually be held accountable for his alleged criminal activity? In this bonus episode of The New Abnormal LIVE, Molly Jong-Fast and Jesse Cannon spoke with Daily Beast White House reporter Scott Bixby and Daily Beast politics editor, Matt Fuller, about the former Trump crony, the chances of Ron DeSantis or Trump running for president in 2024 and why liberals are drinking the John Boehner Kool-Aid.
If you haven't heard, every single week The New Abnormal does a special bonus episode for Beast Inside, the Daily Beast's membership program. where Sometimes we interview Senators like Cory Booker or the folks who explain our world in media like Jim Acosta or Soledad O'Brien. Sometimes we just have fun and talk to our favorite comedians and actors like Busy Phillips or Billy Eichner and sometimes its just discussing the fuckery. You can get all of our episodes in your favorite podcast app of choice by becoming a Beast Inside member where you'll support The Beast's fearless journalism. Plus! You'll also get full access to podcasts and articles. To become a member head to newabnormal.thedailybeast.com
 See acast.com/privacy for privacy and opt-out information.