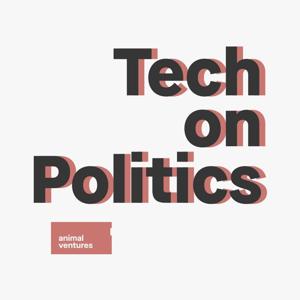 Tech on Politics
By Tech on Politics Podcast by Animal Media
What's Tech on Politics about?
Now, with almost 300,000 people who have listened to the show.
Tech on Politics is produced by Animal Ventures, an agency of innovation that partners other animals to create, implement, and invest in some of the most exciting and emergent technologies. We educate the worlds leading executives and together we rapidly protype, build, and design new ideas.
It's time for a new political discourse and a more robust conversation around political and governmental innovation. Join host Tom Serres as he talks with some of the world's top technologists, entrepreneurs, investors, philanthropists, and political elite -- bringing new voices to the ongoing debate and expanding the discourse beyond the headlines.
Enjoy Season 1 interviews with: Eric Ries, Author of the Lean Startup, Michael Fertik, Founder of Reputation.com, Jutta Steiner, Founder of Parity, Don Tapscott, Author of The Blockchain Revolution and Wikinomics, Andrew Bleeker, Head of Digital for Clinton 2016 & Obama 2008/12, Matt Mahan, Founder of Brigade Media, Pia Mancini, Founder of Democracy OS, Howard Rheingold, Author of SmartMobs, and Steve Hilton, Founder of Crowdpac
Season 2 is coming Fall 2017...