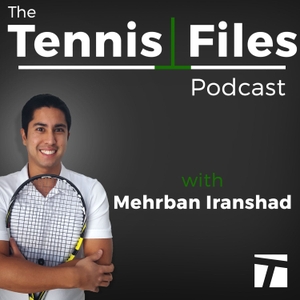 On this episode of the podcast, Peter Freeman from Crunch Time Coaching reveals 8 key strategies to help you defeat pushers, aka the most exhausting player (MEP).
There's a certain type of opponent that amateur tennis players routinely struggle playing against. These players have no weapons (except their mind and grit), their strokes look inferior...and yet they somehow find a way to take you out of your comfort zone and eventually defeat you. Fortunately Coach Peter Freeman will walk you through 8 key strategic and mental principles that will help you figure out how to beat these players.
Enjoy this masterclass on how to defeat pushers with Pete and me on this latest episode of The Tennis Files Podcast!
LINKS
The Tennis Files Podcast
Tennis Files YouTube Channel
Crunch Time Coaching
Learn more about your ad choices. Visit megaphone.fm/adchoices