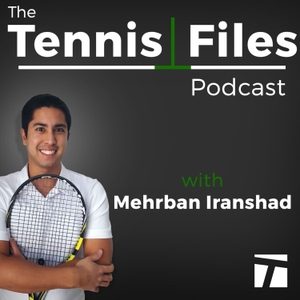 On Episode 167 of The Tennis Files Podcast, you'lI learn the most powerful serve advice ever given on the show from legendary coaches, grand slam champions and pro players. I went through all my interviews discussing the tennis serve and selected the clips that will help you fix your technical and strategic serve mistakes and take the most important stroke in your arsenal to the next level.
On the show, you'll learn key concepts from the 8-stage model of the serve, serve secrets from the pros, the biggest mistakes on the serve, the importance of hitting different types of serves, how to generate massive serve power, and much more!
I really hope you enjoy this episode! If you found it helpful, let me know in the comments below!
And be sure to subscribe to Tennis Files to receive the latest tennis content to improve your game straight to your inbox!
TFP 081: Dr. Kovacs
TFP 098: Rick Macci
TFP 089: Johan Kriek
TFP 128: Taylor Dent
TFP 150: Gregg Le Sueur
TFP 062: Serve Killers
Learn more about your ad choices. Visit megaphone.fm/adchoices