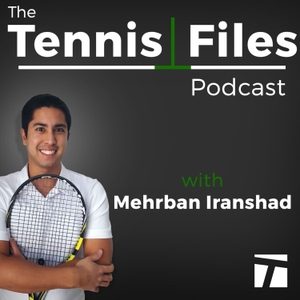 On Episode 168 of The Tennis Files Podcast, my good friend Peter Freeman from Crunch Time Coaching interviewed me about the 5 biggest mistakes that USTA players make. When you learn these mistakes and work on them, you will become a stronger, smarter, and more successful player. You'll learn about preparation, strategy, the mental game, and more on this episode!
Pete interviewed me to celebrate the launch of Tennis Con 4, which he hosts and starts on October 19th, 2020! Tennis Con is a free annual online tennis event that features many of the best tennis coaches and names in the business (including yours truly!). Pete does an amazing job in hosting this event and it is an honor to be featured on Tennis Con 4 this year.
If you want to check out all the awesome lessons and interviews on Tennis Con 4 for free (including my lesson on offensive topspin lobs), go to this link: Tennis Con 4!
I really hope you enjoy this episode! If you found it helpful, let me know in the comments below!
And be sure to subscribe to Tennis Files to receive the latest tennis content to improve your game straight to your inbox!
Tennis Con 4 - Get Your Free Ticket Here!
Learn more about your ad choices. Visit megaphone.fm/adchoices