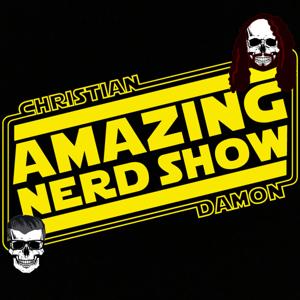 The Amazing Nerd Show
By Comic Books, film, Star Wars, Horror, Marvel, DC Comics, WWE, Wrestling, NJPW, Video Games, Nerds, Visual Arts, TV, Film, Avengers, ...
What's The Amazing Nerd Show about?
A show for Nerds by Nerds! We discuss all the latest news and rumors in Nerdom! From Film Reviews, to Comic Books, Horror, Video Games, & Wrestling, we cover it all! We're your Nerd Hub For Pop Culture!