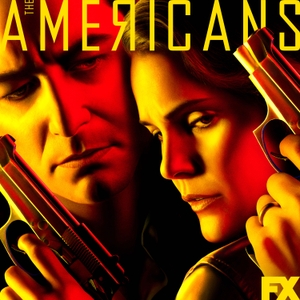 From writing the scripts and learning the lines, to choosing the wigs and composing the score, thousands of creative decisions go into every single episode of The Americans. This season on the podcast, Slate's June Thomas sits down not only with the creators and cast of the show, but experts on espionage and Russian culture. Expect to hear from: Keri Russell (Elizabeth), Noah Emmerich (Stan) , Matthew Rhys (Philip), Alison Wright (Martha), Costa Ronin (OIeg), showrunners Joe Weisberg &  Joel Fields, a former KGB secret agent, a former FBI counterintelligence agent, composer Nate Barr, and many more.
Season 4 of The Americans premieres Wednesday, March 16 at 10pm on FX.  
Subscribe to The Americans podcast from Slate now to get every episode as soon as it becomes available.