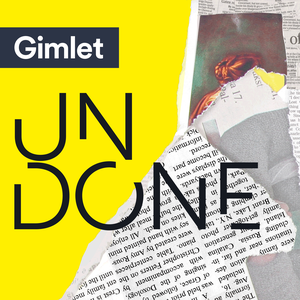 The Ancient One
11.15.2016 - By Undone
In 1996, two teenagers stumbled across some very old human remains. The struggle to identify them and determine who owns them kicked off a fight that has lasted 20 years -- and is finally about to be resolved.
Our Sponsors
Blue Apron - Get your first three Blue Apron meals delivered for free by going to blueapron.com/undone
Squarespace - Go to squarespace.com and use the offer code UNDONE at checkout to get 10% off your first purchase
Credits
Undone is hosted by Pat Walters.
This episode was produced by Julia DeWitt and Emanuele Berry. Our senior producer is Larissa Anderson.
Editing by Alan Burdick and Catlin Kenney.
Fact checking by Michelle Harris. This episode of Undone was mixed and scored by Bobby Lord. With additional scoring by Nate Sandberg of Plied Sound, and Kevin Sparks
Special thanks to … Jack Hitt, Rosita Worl, Michael Coffey, and Carl Zimmer.
Undone was conceived in collaboration with our friends at Retro Report, the documentary film series that connects iconic news events of the past ... to today. You can find them here.