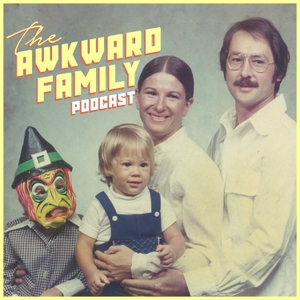 The Awkward Family Podcast
By Awkward Family Photos
What's The Awkward Family Podcast about?
**The Awkward Family Podcast is part of the Panoply Pilot Project - where YOU help decide what shows get turned into series.
Brought to you by the team behind the hit website AwkwardFamilyPhotos.com, The Awkward Family Podcast is a heartfelt and humorous look at the cringeworthy side of family. Each week, hosts and married couple SuChin Pak and Mike Bender interview the real people behind the most talked about awkward photos while exploring those universal uncomfortable family moments we all experience.
**Ever wonder how a podcast gets greenlit? Now YOU get to be of the process. Help us decide which pilots will become series! Cast your vote by subscribing at itunes.com/panoplypilots or you can vote at panoply.fm/panoplypilots.