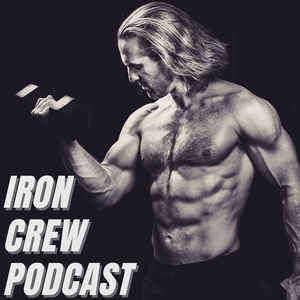 The Best Diet for Weight Loss, Overcomig Being Discouraged, How to Avoid Overtraining, Best Shoes for Runners, & More
10.07.2020 - By Iron Crew Podcast
Danny discusses how to manage thoughts of discouragement in fitness, relationships, work, and life in general. He also weighs in on how to program your exercise routine in an intelligent way so that you avoid overtraining.
He then answers listener questions…
1. What are the best shoes for running?
2. What is the best diet for losing weight?
3. How do I motivate my loved one with cancer to exercise to help boost their immune system?