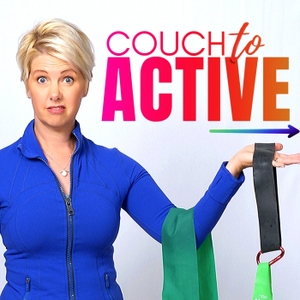 Exercise should not be dreadful but getting off the couch is the hardest exercise we do. See full show notes at https://www.couchtoactive.com/33
COUCH to ACTIVE is a 6x award winning book that will help you finally make exercise a regular part of your life.
This is the first of 9 podcasts where Bad Couch Guru, and author of COUCH to ACTIVE Lyn Lindbergh walks you through the highlights of each section.
In today's episode we are walking through pages 1-20.