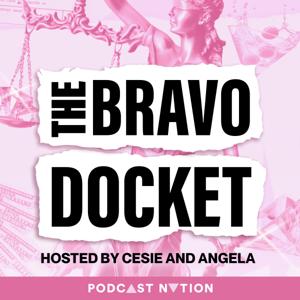 The Bravo Docket
By Cesie and Angela
What's The Bravo Docket about?
The Bravo Docket is a podcast where two practicing attorneys examine and discuss the lawsuits and legal disputes of reality television personalities. Press play for facts, fun, and Law 101. Access bonus content, listening links, and additional near-daily updates here: https://linktr.ee/thebravodocket The podcast, the statements we make whether in our own media or elsewhere, and any content we post are for entertainment purposes only and do not provide legal advice. Any party consuming our information should consult a lawyer for legal advice. The podcast, our opinions, and our posts, are our own and are not associated with past and/or current employers, Bravo TV, or any other television network. For questions, comments, media inquiries, praises, gripes, and anything else, email us at [email protected]
Become a member at https://plus.acast.com/s/thebravodocket.
Hosted on Acast. See acast.com/privacy for more information.