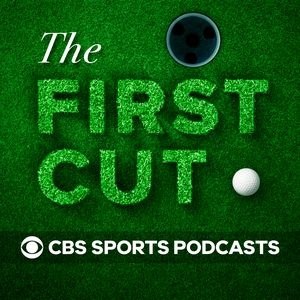 The PGA Tour is staying in Vegas for the CJ CUP @ SHADOW CREEK. It's another event in the CAPS-LOCK slam. Tuesday afternoon was rocked by news that Dustin Johnson has been forced to withdraw after testing positive for COVID-19. That's not the only storyline we're watching this week though! We have our eye on Brooks Koepka who makes his return to the PGA Tour since withdrawing from the FedEx Cup Playoffs all the way back in September. These next two weeks will prove vital for the top players to round into form as we approach a November Masters, what are we watching for to make sure the game is as crisp as the leaves? After the break we detail all our favorite action for the week including Matchup Bets (19:55), Expert Picks (31:55), One & Done Leans (42:20) and Best Bets (49:20).
—————————
Check us out on YouTube for video podcasts and exclusive content, visit https://www.youtube.com/FirstCutPodcast
'First Cut' is available on Apple Podcasts, Spotify, Stitcher, Castbox and wherever else you listen to podcasts. 
Follow @FirstCutPod on Twitter and Instagram
Follow our hosts on Twitter: @KylePorterCBS, @mark_immelman, @RickRunGood, @therealGFD
For more golf coverage from CBS Sports, visit https://www.cbssports.com/golf/
To hear more from the CBS Sports Podcast Network, visit https://www.cbssports.com/podcasts/
Learn more about your ad choices. Visit megaphone.fm/adchoices