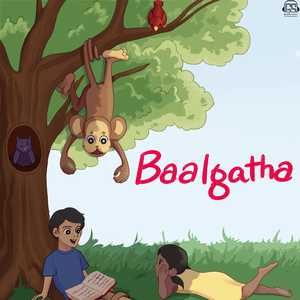 The Jackal's Strategy is a delightful little tale from Panchatantra, about a Jackal who finds a dead elephant in the forest. The jackal is happy because it will not have to hunt for food for several days.However, it is unable to cut through the elephant's think skin. Soon, he encounters a lion, a leopard, and another jackal. What does he do then? Listen to this story to learn more.
The moral of this story is that one should treat those stronger than us with respect,but be ready to put up a fight with those who are our equals. This story was narrated by Sheerali Biju for Baalgatha Podcast.
How to Subscribe to Baalgatha Podcast?
You can subscribe to this podcast on Spotify, Apple Podcasts, Google Podcasts, Stitcher, JioSaavn, Castbox, Deezer, Hubhopper, Radio Public, Storiyoh, Tunein, Stitcher, and many other fine websites and apps where you listen to podcasts.
Baalgatha Podcast is also available in Hindi, Marathi and coming soon- Telugu.