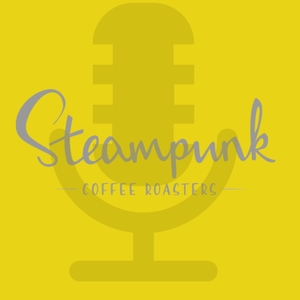 In this episode Catherine Franks chats with Bruna Costa from Kamba Coffee. Kamba is a fairly new importer who we have worked with since they set up in 2019. In fact Ludwika and Cath met Bruna on a visit to Ethiopia that year where our working relationship began. Our new release Bale Mountain is an interesting and rare example of a vertically integrated supply chain where Israel Degfai, who produced the coffee is also part owner of Kamba and is therefore directly involved at every stage of this coffee's journey to us.  Bruna herself comes from a third generation coffee producing family in Brazil and we have a really interesting chat about how coffee producers are portrayed in marketing, how value can be more fairly distributed throughout the supply chain, and what benefits certification (eg organic, fair-trade) do and don't actually have on producers. This conversation really reinforced to me how important it is to look past labels and images and genuinely respect people working at all points in the coffee supply chain.
We hope you enjoy this episode! Please do follow us if you would like to hear future episodes and share with others who may be interested too.  
You can reach us via Instagram: @steampunkcoffee @steampunkroast  Or email [email protected] www.steampunkcoffee.co.uk for online coffee, subscriptions, brew gear and sick merch.