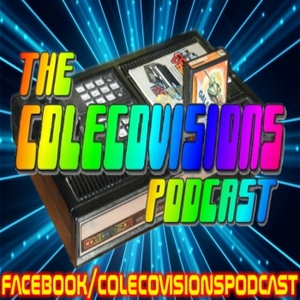 The Colecovisions Podcast
By Willie!
What's The Colecovisions Podcast about?
Welcome to The ColecoVision's Podcast where the hosts Gamester81, Brett Weis and Willie! cover all things Coleco. With special emphasis on the Colecovision game system! From Telstar to Starcomm, if you have fond memories of classic Coleco toys and games, then this is the podcast for you.
Sprinkled throughout will be trivia and other interesting content. The podcast also will feature a webpage and a forum to discuss all things Coleco! as well as a video element for some podcasts.