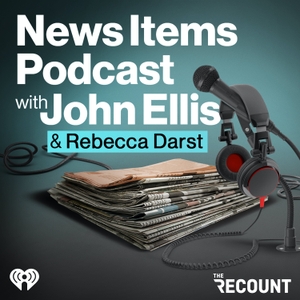 Here are the news items: 
An influential analyst is extremely bullish on Tesla's energy generation and storage business. 
Microsoft will spend about $16 billion acquiring Nuance, the voice tech company behind Apples's Siri. Its big focus: health care.
A former US commander says Russian provocations at the Ukrainian border are all about taking control of the Black Sea. 
The Biden administration proposes a budget windfall for federal science agencies. 
Artificial intelligence may soon surpass our understanding of the cellular processes that lead to brain disease. 
PLUS: Rebecca interviews oil and gas industry expert Andy Lebow about the the oil market's wild ride and how China's sanctioned purchases of Iranian oil may affect the global market.
Learn more about your ad-choices at https://www.iheartpodcastnetwork.com