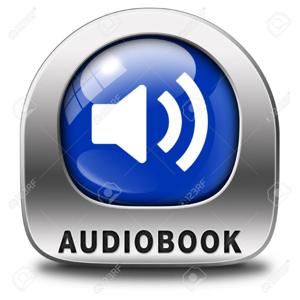 Listen to this audiobook free with a 30-day trial. Go to http://audiobookspace.com/free
Title: The Daddy She Needed
Author: Misty Brock
Narrator: Nikki Diamond
Format: Unabridged
Length: 23 mins
Language: English
Release date: 09-03-15
Publisher: Dragon Style Press
Ratings: 4 of 5 out of 1 votes
Genres: Erotica & Sexuality, Fiction
Publisher's Summary:
Darryl was always jealous. No matter how many times Angelica told him she wasn't cheating on him, he'd never believe her. The final straw was when he marched her toward a man looking at her at a party and demanded if she and this stranger knew each other.
Darryl leaves her hurt and confused in the care of this handsome man who becomes more than her mysterious stranger, he becomes her daddy. Angelica didn't understand why it felt so good when Mr. Kingsley took charge like he did when Darryl had embarrassed her at that party. She didn't understand why it made her quiver when he called her his little princess or his baby girl. In fact, she didn't understand a lot of things. But she did understand was that life was making more sense as his baby now than it ever had before.
Contact me for any questions: [email protected]