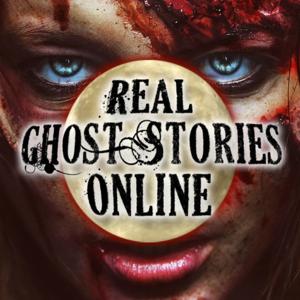 Today on an episode of real ghost stories online that is best listened too while eating a ham sandwich with extra mustard and a side of ranch. But don't get that light ranch, it tastes like shit. Go for the real deal. Trust me. 
When a federal police officer takes a job at a Hawaiian air force base, the last thing he expected, was to have a face-to-face encounter with the paranormal. 
More shocking, was the fact that this face-to-face contact was from a former service member that passed away long, long ago. 
That story, and much more, today, on Real Ghost Stories Online.
If you have a real ghost story or supernatural event to report, please write into our show or call 1-855-853-4802!
To get access to:
The Worlds LARGEST AUDIO ARCHIVE of GHOST STORIES!
New EPP Bonus Episodes Every Week and ALL of our past EPP Bonus Episodes
Advance Episodes of the show (ALL AD FREE)
Then sign up to be a supporter, we call them "EPP's" (Extra Podcast People)!
Become an EPP here: http://www.ghostpodcast.com/?page_id=118 or at or at http://www.patreon.com/realghoststories
Watch more at: http://www.realghoststoriesonline.com/
Follow Tony:
Instagram: HTTP://www.instagram.com/tonybrueski
TikToc: https://www.tiktok.com/@tonybrueski
Facebook: https://www.facebook.com/tony.brueski