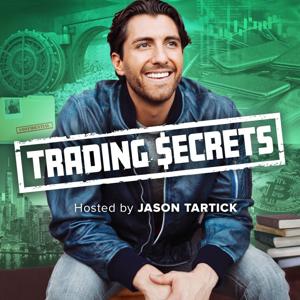 10: The Dollar Drill Down, from Rob Dyrdek, MTV's Biggest Host! $125K an episode or Royalties?
07.19.2021 - By Trading Secrets
Rob Dyrdek got his first brand sponsorship at 12 and at the age of 16 dropped out of high school to become a professional skate-border. Did you read that last sentence and wonder what he was paid at 12 for the sponsorship and at 16 to be a pro skater? Me too and Rob tells us everything to the penny! A brilliant business man and savvy individual learned from experience and not the classroom. From a young age, he was negotiating, deal making and leveraging his skillset, sport and fame like no individual I have ever spoken with.  We talk all numbers, lessons and strategies with the shows Rob & Big, Fantasy Factory all the way too Ridiculousness.  Does Rob take $125K an episode or negotiate a different angle?  What would you do?  Rob gives us the ultimate dollar drown while providing the ultimate Trading Secret that could change your life and overall happiness! 
For All Access Content - join our networking group for less than 30 cents a day! Host: Jason Tartick 
Voice of Viewer: David Arduin 
Executive Producer: Evan Sahr 
Produced by Dear Media.