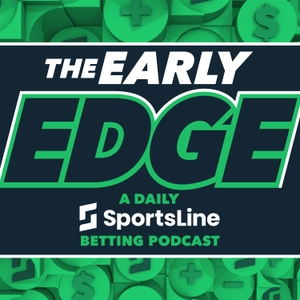 The Early Edge: A Daily SportsLine Betting Podcast
By CBS Sports, SportsLine, College Football Betting, NFL Betting
What's The Early Edge: A Daily SportsLine Betting Podcast about?
Looking for the best picks against the spread, sharp action on the total and props you can take to the ticket window? Join Jonathan Coachman on the Early Edge as he speaks with the best handicappers to preview every day's biggest games. From primetime picks to off-the-radar locks, Early Edge is bringing you the best bets in a quick, informative and easy to digest podcast. We promise to keep it short, sweet and to the point as SportsLine's best experts come together to put some green into your pocket. 
Early Edge is under 10 minutes and in your feed every single day by 11 AM ET. Don't lay a wager without listening to our SportsLine experts!
To stay up to date with the sharpest minds in sports betting, be sure to turn on push alerts for the Early Edge.