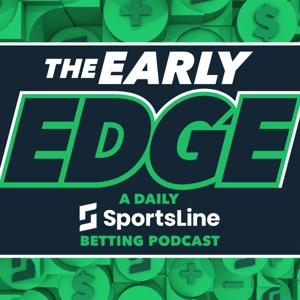 The Early Edge: A Daily Sports Betting Podcast
By CBS Sports, Sports Betting, Sports Gambling, Picks
What's The Early Edge: A Daily Sports Betting Podcast about?
Welcome to The Early Edge! The No. 1 daily sports betting show and podcast powered by SportsLine + CBS Sports. If you're looking for today's best bets in a fast-paced fun environment, we're the show for you.
Every morning at 10am ET The Early Edge goes live breaking down the day's action across the NFL, College Football, NBA, MLB, NHL, College Basketball, Soccer and more! No hot takes, The Early Edge is here to talk sports betting for both first-time bettors and sharps plus everyone in between. From point spreads to totals, player props to parlays and so much more, The Early Edge is here to win. Together.