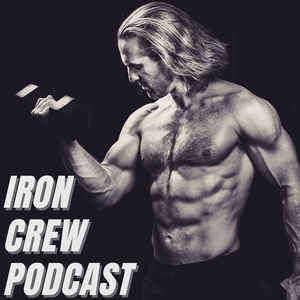 The Efficacy of Intermittent Fasting, Best Pull Up Substitute if You Don't Have a Bar, When to Increase Weight on Your Lifts, and How Often Should You Be Exercising Every Week?
04.30.2020 - By Iron Crew Podcast
Danny shares a pro tip on how to always find toilet paper at the grocery store during quarantine, dives into the science behind intermittent fasting, and talks about how often you should be exercising every week. He also shares his insight on how to tell when you're ready to increase the weight on your lifting exercises and what the best way to mimic a Pull Up when you don't have access to a pull up bar.