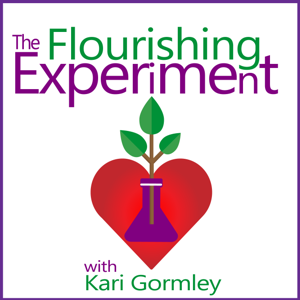 The Flourishing Experiment
By The Flourishing Experiment
What's The Flourishing Experiment about?
What does it mean to flourish? Join Resilience Trainer and Certified Applied Positive Psychology Coach Kari Gormley as she interviews scientists, experts, coaches and authors on how to live a flourishing life.
You'll hear the latest research and recommendations for growing and strengthening your relationships, identifying your passions and priorities, and living healthier, happier life.
The Flourishing Experiment podcast starts where The Running Lifestyle Show crossed the finish line and is a great listen for avid runners, casual athletes, or anyone looking to make a positive change in their life. Listen along to learn how you can go from functioning to flourishing!