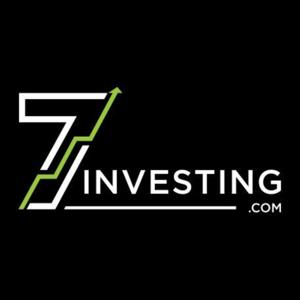 The Future of Raising Capital With DealMaker Co-Founders Rebecca Kacaba and Mat Goldstein
02.10.2022 - By The 7investing Podcast
For decades now, investors have gotten used to companies raising money through the traditional IPO. As an opportunity to access the public markets, they would hire underwriters to purchase their shares at a specific price, who would then release and distribute them to the public markets.
Yet critics of the traditional IPO have pointed to the all-too-frequent "IPO Pop" phenomenon. Shares would typically get sold to the underwriters at a price below their true market value. And on the first day of trading, the company's market cap would expand to better fit that actual investor potential. It wouldn't be uncommon to see a company's share price double on its first day of trading.
We're living in a more efficient world now, where there are new options available for companies to raise money. Direct Listings and Special Purpose Acquisition Companies (SPACs) are alternatives where companies can raise funds without giving away a massive cut to the underwriters. By using digital marketing, they can further appeal directly to their most loyal fans -- and then convert them into part-owners of the business.
This is exactly the future that Toronto-based DealMaker envisions. Its cloud-based platform is allowing for companies to raise money as efficiently and transparently as possible.
Imagine doing a campaign where you want to raise $1 million for your business. But rather than using Kickstarter or Indiegogo, you can connect directly with your audience and not have to pay them the platform fees. Additionally, you can continually see who's interested -- and get access to more information that could inform the valuation of your future capital raises as well.
An example of this was last year's capital raise by the Green Bay Packers. The NFL football team used DealMaker to self-raise $30 million in 48 hours. The Packers are a publicly-owned team and have been for the past 80 years. This was a much more efficient option for them to raise money.
In this exclusive interview with 7investing founder Simon Erickson, DealMaker's co-founders Rebecca Kacaba and Mat Goldstein share the pain-points they saw in the financial services industry that led them to create their company. They describe why "self-hosted funding" is becoming an intriguing opportunity, and why establishing a direct connection with investors is important.
The two also offer their thoughts about IPOs, Direct Listings, SPACs, blockchains, and NFTs.
Publicly-traded companies and teams mentioned in this podcast include The Green Bay Packers. 7investing's advisors or its guests may have positions in the companies mentioned.
Welcome to 7investing. We are here to empower you to invest in your future! We publish our 7 best ideas in the stock market to our subscribers for just $49 per month or $399 per year.
Start your journey toward's financial independence: https://www.7investing.com/subscribe
Stop by our website to level-up your investing education: https://www.7investing.com
Join the 7investing Community Forum: https://discord.gg/6YvazDf9sw
Follow us:
► https://www.facebook.com/7investing
► https://twitter.com/7investing
► https://instagram.com/7investing
---
Send in a voice message: https://podcasters.spotify.com/pod/show/7investing/message