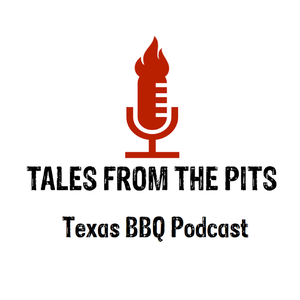 It had been too long since our last roadtrip up to DFW so we gassed up the BBQ wagon and set off to the metroplex. While we have a long list of locations we need to scout out we were able to squeeze in five on this trip. Starting with Cattleack we checked into the Pitmasters and Punch morning chat that Todd David hosts, followed by whole hog and as much of the menu as we could eat at Cattleack before checking out Zavala's, Panther City, Dayne's, and Finally Flores before getting back on I45 and making our way back south.
We were very impressed with the barbecue scene and barbecue community that is really flourishing up that way.
Round two will come later this summer with Goldees, Smiley's, Riscky's, Hurtado, Brix, Slow Bone, and Ferris Wheeler's on our check list of places we need to go visit.
Who else should we put on our list? Let us know on Instagram: TalesFromthePits or Twitter: @BBQPodcast
We apologize for the audio quality on this one, as even more than normal its not optimal. We continue to experiment with microphones and recording options to improve as it is difficult to record in a moving car or at a busy restaurant, but this time we went a little backwards with the audio quality.