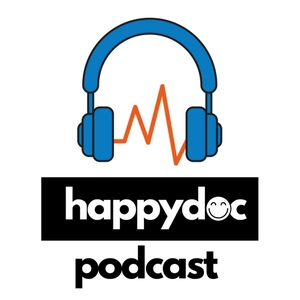 The Happy Doc
By Taylor Brana
What's The Happy Doc about?
Welcome to The Happy Doc. This podcast is a tool designed to provide inspiration and knowledge to enhance creativity, joy, and success in the field of healthcare. We interview happy doctors and learn how they succeed in such a demanding field.
The host website is www.thehappydoc.com - check the page out for blog post geared to help you (pre-health professional, students, and doctors welcome)!