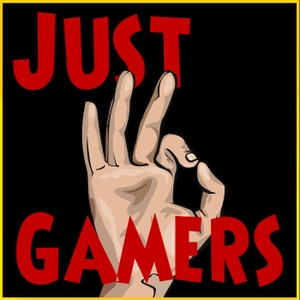 This week Milpool and Wally are back and feel born-again. They join Gweedo and Nasty in discussion of hot gaming news such as Black Ops 4 Blackout, the Call of Duty Battle Royale offering, State of Decay 2, Rage 2, Nintendo Switch Online, STALKER 2, and Battlefield 5. We also debut a new segue, and Circlejerk Reviews for Bidets. Just OK Gamers is your number one source for Bidet talk and Reviews. Thanks to our listener of the week Dark_ant!
Just OK Gamers Official Merch Store! shop.justokgamers.com
Join us on Discord! discord.gg/justokgamers
Exclusive Patreon Podcasts! patreon.com/justokgamers
Twitch Streams Nightly at 7PM EST twitch.tv/justokgamers
Check out our Subreddit: reddit.com/r/justokgamers.
Leave us a Voicemoyle! 1-615-763-JOKG(5654)
Become the Listener of the Week, Leave us a review on iTunes!