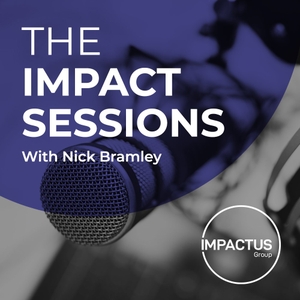 On this very thought-provoking episode of The Impact Sessions Podcast, University of Leeds PhD Student & Researcher, Pauline Oustric shares her passions, not only for academia, research and study, but also for networking and building effective relationships.
(She also has a passion for food but puts that down to simply being French)....
Pauline identifies the opportunities that exist for businesses to exploit the talent, networks and facilities that exist across the University environment, whilst also encouraging Universities to offer clearer routes to building genuinely collaborative partnerships.
How does academia actually work & operate?
What resources can they offer?
How can a business be more active in collaboration and partnership?
What impact could a Researcher, PhD or Post-Graduate Student have in your business?
How would you scope out a project?
Why might a high calibre Intern be a great option?
This is not an academic podcast but a genuine exploration of networking and collaboration with a genuinely passionate advocate of both. Pauline has even managed to collaborate with both the French and the US army in support of her own research into our relationship with food and the behaviours around this.
Going forward, Pauline harbours real ambitions to create a networking resource to harness the talent of academia for the benefit of the business community and the wider world.
Nothing in this podcast suggests that she will be anything other than hugely successful in achieving this ambition.
Released on Pauline's birthday, we wish her Happy Birthday and hope the Podcast listeners really enjoy this one....
Contact Derails
Pauline Oustric
Researchers & PhD Student University of Leeds
Tel - +44 (0) 7377 712641
Email - [email protected]