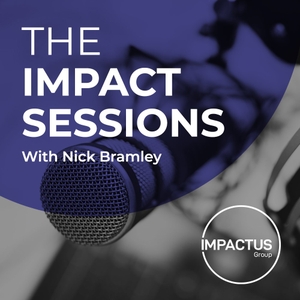 On this episode of The Impact Sessions, Rachel Clark, Director at Wrapped PR shares her views on the whole PR world.
It is often a very misunderstood discipline and often, people either ignore its real potential or fail to maximise its impact, neither of which is ideal, for the client or the industry. PR, or Public Relations to give it its full title, sits alongside the sales and marketing mix and is integral to supporting areas such as brand, reputation, sales, and business strategy.
Rachel, quite naturally, is a passionate advocate of PR but on this episode, she presents compelling evidence of the value and impact that PR can deliver for a business.
She even has an offer of a free initial PR Telephone Consultation for any Impact Sessions viewer or listener to demonstrate that value and impact. https://wrappedpr.co.uk/contact/
Contact Details 
Rachel Clark
Founder of Wrapped PR
 Tel - +44 (0) 7557 400973
Email - [email protected]