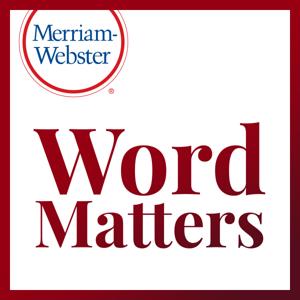 The Invention of 'Introvert' (with Science Diction)
07.28.2021 - By Word Matters
We're joined this week by Johanna Mayer and Chris Egusa from the Science Diction podcast to discuss the psychological origins of the word 'introvert'!
Hosted by Emily Brewster, Neil Serven, Ammon Shea, and Peter Sokolowski.
Produced in collaboration with New England Public Media.
Science Diction is a production of Science Friday and WNYC.
Transcript available here.
See Privacy Policy at https://art19.com/privacy and California Privacy Notice at https://art19.com/privacy#do-not-sell-my-info.