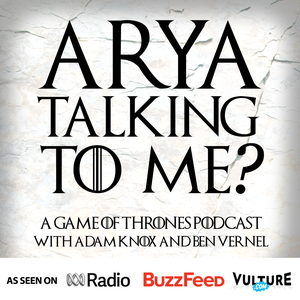 This is it! The boys recap and review the last ever episode of Game of Thrones, fittingly titled The Iron Throne. They share their thoughts on the episode and the show as a whole. Thank you so much to everyone who has listened to us over the past year, and especially those who emailed or tweeted or commented along as we went.
You can still hear Adam and Ben on their podcast Filthy Casuals with Tommy Dassalo (The Little Dum Dum Club), and on Adam's other podcast Oooh, Spooky! Both are available on Apple, Spotify and everywhere you get good podcasts.
Find them on Twitter @benvernel and @adamgknox and Instagram @benvernel and @knoxtagram
Stay subscribed as we might be reviewing the books, video games and other related media in the lead up to the prequel series!

 See acast.com/privacy for privacy and opt-out information.