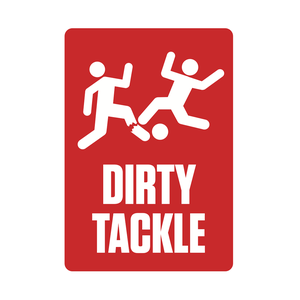 Better late than never, our pre-transfer deadline episode starts with the debut of Ryan's soon to be charting topping single "Relegation Zone" and includes dirty tackles for Sporting Gijon's racism, the public display of Steven Gerrard autographs, and bitcoin transfers. In the final TRANSFERMAGEDDON segment of the winter, Olivier Giroud's move to Chelsea, Aymeric Laporte to Man City, plus Zlatan and maybe Leo Messi to MLS. 
To hear our bonus "Extra Time" segment, contribute and join the ET Gang at patreon.com/dirtytackle! This week's topics: Jurgen Klopp's job security, David Beckham's Miami nonsense, and our ideal club career paths. Contact us at DirtyTackle@gmail.com with your Dirty Tackles of the Week and Life Ref queries, and find us on Twitter @DirtyTackle, @BrooksDT, @RyanJayBailey, @TheoMessiDT, on Instagram @DirtyTackle, and at Facebook.com/DirtyTackle.
Join our Togga fantasy Premier League Perfect XI group! Compete against Brooks, Theo, Ryan, and Producer Bobo! tog.ga/dirtytackle.