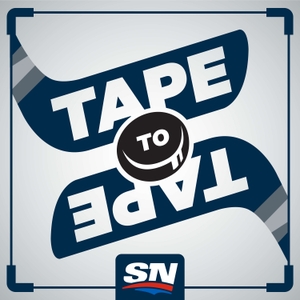 The Leafs Add a Blueliner and the Viability of a June Draft
05.07.2020 - By Tape to Tape

Luke Fox joins Ryan this week. Global pandemic or not, the Toronto Maple Leafs blue-line always has the potential to set tongues wagging. GM Kyle Dubas recently made another foray into the European market, inking Finn Mikko Lehtonen to a one-year contract. How does this change the complexion of Toronto's 'D' and what does it mean to have another left-shooting blue-liner in the mix?
Also, there's a growing sense commissioner Gary Bettman would like the NHL to take advantage of the sporting vacuum by holding the draft before resuming the season. But there are practical considerations that would make it difficult to pull off. The most pressing: What about all those draft-day trades that help teams load up or rebuild? Would the inability to swing deals steal the usual thunder that comes with one of the biggest events on the hockey calendar?
This episode is produced and sound engineered by Michael Mayers, and hosted by Ryan Dixon and Luke Fox.
Tape to Tape is powered by the RAM 1500 Sport, built exclusively for Canadians.
The views and opinions expressed in this podcast are those of the hosts and guests and do not necessarily reflect the position of Rogers Media Inc. or any affiliate.