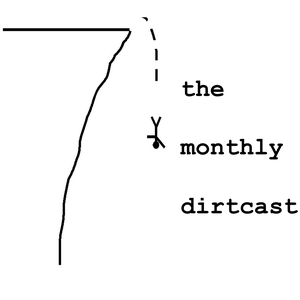 The Monthly Dirtcast
By Jared Dillian
What's The Monthly Dirtcast about?
Jared takes you around the world of finance from the Wall Street geniuses down to dentists, insurance agents, and strippers. This podcast is for people who are interested in highbrow money and lowbrow money and everything in between. Tune in, learn something new, and laugh a little.
Jared is the editor of The Daily Dirtnap, a daily market newsletter for investment professionals, continuously published since 2008. He graduated from the United States Coast Guard Academy in 1996 with a B.S. in Mathematics and Computer Science, and from the University of San Francisco in 2001 with a Masters in Business Administration, concentration in Finance. Jared worked for a small floor market maker on the Pacific Options Exchange from 1999-2000, and was a trader for Lehman Brothers from 2001 to 2008, specializing in index arbitrage and ETF trading. He is also the author of STREET FREAK: Money And Madness At Lehman Brothers, which was named Businessweek's #1 general business book of 2011, and the novel ALL THE EVIL OF THIS WORLD, published in 2016. Additionally, Jared is a teaching associate in the graduate business program at Coastal Carolina University. His media appearances include MSNBC, Bloomberg TV, BNN, The New York Times, LA Times, and dozens of local and syndicated radio programs.