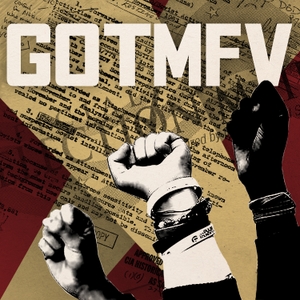 The most popular piece of Joe Biden's agenda – with special guest Seth Hanlon
08.07.2021 - By The GOTMFV Show
Seth Hanlon on Twitter: @SethHanlon
Seth Hanlon's bio is HERE.
https://twitter.com/SethHanlon/status/1423426188828160003
https://twitter.com/alexisgoldstein/status/1423342310478290945
Jordan Zakarin on Twitter: @JordanZakarin
Progressives Everywhere's website: ProgressiveseEerywhere.substack.com
Jordan Zakarin at Progressives Everywhere: Can we win back Trump country?
Make a donation to support the fine work of RuralVote.org by clicking HERE.
Support Equal Ground, working to expand voter access across Florida by clicking HERE.
Sign up for the Progressives Everywhere newsletter HERE.
Support Progressives Everywhere by becoming a Patreon donor HERE.
Give us a five-star review at iTunes!
The GOTMFV Show Facebook page is HERE!
Music clips
Intro and transition music: You Dress Like an Asshole by Not The 1s
Progressives Everywhere intro/outro: They're Everywhere by Jim's Big Ego
Outro music: Complain (from the movie Bob Roberts) by David Robbins & Tim Robbins