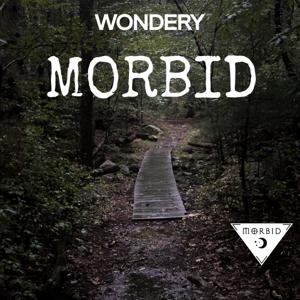 Episode 300: The Mysterious Murder of Christa Helm
02.22.2022 - By Morbid
Ash hadn't done an old Hollywood case in a while, so upon finding this one dove right in! Christa Helm was born in Milwaukee but knew that she was destined for a life much bigger. She would tell anyone who would listen that she wanted to be a star and no one doubted her ability to get there. Christa moved out to Hollywood to make it big, and while she had some success along the way, the biggest story surrounding Christa would be her murder. Unfortunately Christa's murder still remains unsolved but it is a wild ride trying to make sense of it all!
https://www.whokilledchristahelm.com/christasstory
As always, thank you to our sponsors:
HelloFresh: Get sixteen free meals, plus three gifts, with code morbid16 at HELLOFRESH.com/morbid16
Rothy's: Hit the new year in stride with a fresh pair of Rothy's. New customers get $20 off your first purchase at rothys.com/MORBID
Purple: Go to Purple.com/morbid10 and use code morbid10. For a limited time you can get 10% off any order of $200 or more.
Daily Harvest: Go to DAILYHARVEST.com/morbid to get up to forty dollars off your first box!
BetterHelp: This podcast is sponsored by BetterHelp and Morbid listeners get 10% off their first month at BetterHelp.com/morbid
See Privacy Policy at https://art19.com/privacy and California Privacy Notice at https://art19.com/privacy#do-not-sell-my-info.