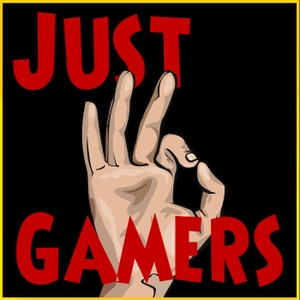 This week we fall out of E3 and find ourselves in a strange new land populated by a sole, shadowy figure. But the podcast must go on! We talk about the Steam Summer Sale, Minecraft Crossplay, and the Console Wars. Then we take your Voicemoyles! Thanks to our listener of the week AweStruCT!
Just OK Gamers Official Merch Store! shop.justokgamers.com
Join us on Discord! discord.gg/justokgamers
Exclusive Patreon Podcasts! patreon.com/justokgamers
Check us out on Twitch! twitch.tv/justokgamers
Check out our Subreddit: reddit.com/r/justokgamers.
Leave us a Voicemoyle! 1-615-763-JOKG(5654)
Become the Listener of the Week, Leave us a review on iTunes!