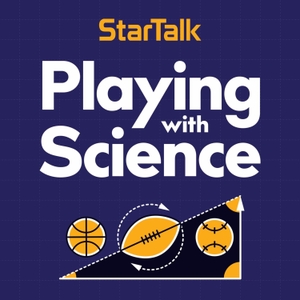 Aerodynamics, Newton's Laws, drafting, power to weight ratio, nutrition, technology and more! Get smarter about the Tour de France with hosts Chuck Nice and Gary O'Reilly and their guests Lance Armstrong, Neil deGrasse Tyson and sports physicist John Eric Goff. 
Don't miss an episode of Playing with Science. Please subscribe to our channels on:
Apple Podcasts: https://itunes.apple.com/us/podcast/playing-with-science/id1198280360 
TuneIn: tunein.com/playingwithscience 
GooglePlay Music: https://play.google.com/music/listen?u=0#/ps/Iimke5bwpoh2nb25swchmw6kzjq 
SoundCloud: https://soundcloud.com/startalk_playing-with-science 
Stitcher: http://www.stitcher.com/podcast/startalk/playing-with-science 
NOTE: StarTalk All-Access subscribers can watch or listen to this entire episode commercial-free here: https://www.startalkradio.net/all-access/physics-tour-de-france-repeat/
Photo Credit: Credit: Amaury Sport Organisation (A.S.O.)
See omnystudio.com/listener for privacy information.